Come March and the fervour for Holi celebration starts enshrouding everyone's mind. Smearing bright colors on each other, splashing a bucketful of water, relishing gujiyas and the intoxicating taste of bhang; the list of ideas to have fun on Holi is quite long. But amidst all this, we should not forget the adverse effects of chemical-laden Holi colors that may cause harm to our skin, hair and nails. Its very critical, since people don't know how to take care of skin and hair in Holi.
In earlier times, Holi was all about natural colours made using herbs and dried flowers. But now, chemicals like lead, mica, heavy metals, dyes and dangerous alkalis have replaced these natural ingredients. As a result, likelihood of absorption of toxins, skin allergies/irritation, dryness and hair-fall and even blindness has increased manifold.
So, what's the solution? Well! Follow these simple tips to keep your skin and hair protected and enjoy Holi without any worries.
How to Protect Skin and Hair in Holi 2016?
Oiling prevents chemical penetration. Daub yourself in coconut, olive or Vitamin E oil. For your hair, apply mustard oil generously. And it's not just for hands, legs and back; even the often ignored areas such as internal part of your ears, behind the ears, finger-tips and area between the toes should be well-covered with a coating of oil.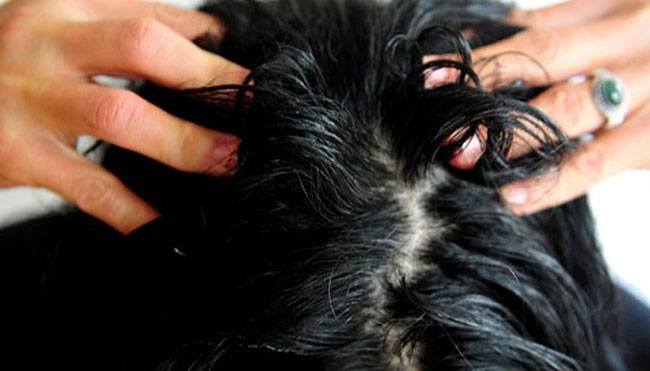 Apply dollops of non-comodogenic sunscreen/sunblock on your neck and face. Oil may clog pores, hence a good sunscreen will not only minimise the damaging effects of Holi colours, but also keep away the harmful effects of prolonged exposure to sun.

Choose the darkest nail polish and apply at least two coatings. This may prevent the Holi color to go and settle inside the nail-bed.

Protecting your eyes is paramount as toxic colors can sometimes damage your vision partially or wholly. Wear glasses. It would not only keep your eyes covered but also add a dash of style to your personality. In case, you experience slightest of eye-irritation, wash your eyes with cold water and consult a doctor immediately.
If time allows, try making colours at home. These can be made using kitchen ingredients (turmeric powder, beetroot juice, besan ) or flowers (tesu, marigold). Otherwise, buy herbal colors from reputed brands.
Once you are done with indulging in the riot of colours, just stand under running water (for 10-15 minutes) and let the colour get washed down as much as possible. Do not scrub yourself too hard and refrain from using soaps or shampoos that are too harsh on your skin or hair.
Use liquid soap or body-wash to bathe. If the colour does not go away in one wash, use home-made packs or scrubs (for e.g. curd mixed with turmeric and besan; paste of sugar, lemon juice and fuller's earth) for at least a week to remove the same.
Use baby oil or olive oil to remove colours from your face. Wash your face with a face-wash which suits your skin type. Take steam for 5 minutes so that all the pores open up and toxins get flushed out. Gently scrub your face and apply face-pack to minimise pores in the end. Wash your face after 20 minutes and apply a tinted moisturizer.
So, go with the tips mentioned above and have a happy, herbal and a safe Holi!
For more tips or in case you have any queries, leave a comment below and join the discussion now.